---
It's dangerous to go alone! Take this.
Creating a guide for Breath of the Wild has been a joy from start to finish. It's a true masterpiece that builds upon and exceeds the countless accomplishments of its celebrated lineage. We have spared no expense in producing a book that does justice to this modern classic. Our team of professional gamers has spent month after month playing on-site at Nintendo to prepare the all-encompassing insider knowledge that you will find contained in these pages. We've got everything covered – puzzles, secrets, strategies – with all the maps, artwork, and attention to detail that readers have come to expect from our guides. If you're ready to step into Breath of the Wild's vast and varied world, this book will be an indispensable companion.

The Piggyback Team
March 2017
Features
100% authoritative
All side quests, all Shrines of Trials and all information about collectible items – each mapped out and ready for you to discover and complete! Also includes optional challenges, mini-games, unlockables, Easter eggs, and more.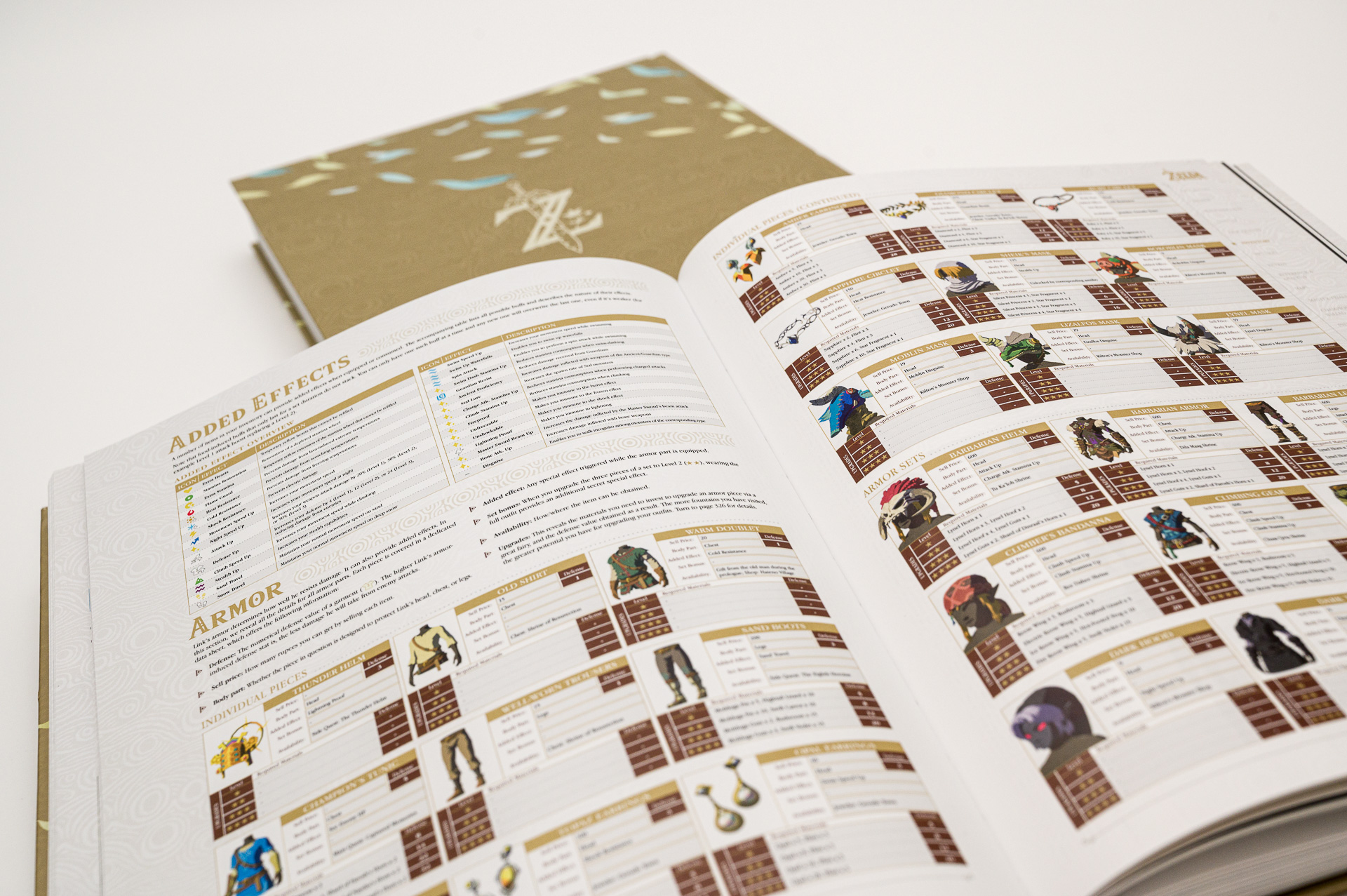 Features
Maps Chapter
A dedicated 36-page atlas of Hyrule showing the exact location of all Korok seeds and treasure chests.

Includes a two-sided, fully annotated map poster covering the immense game area – the ultimate navigational aid!
Features
Concept Art
Direct from the development team and beautifully laid out across two sections: 16 pages of concept art from "The Master Trials" and "The Champions' Ballad" as well as a 16-page art tour of the main game.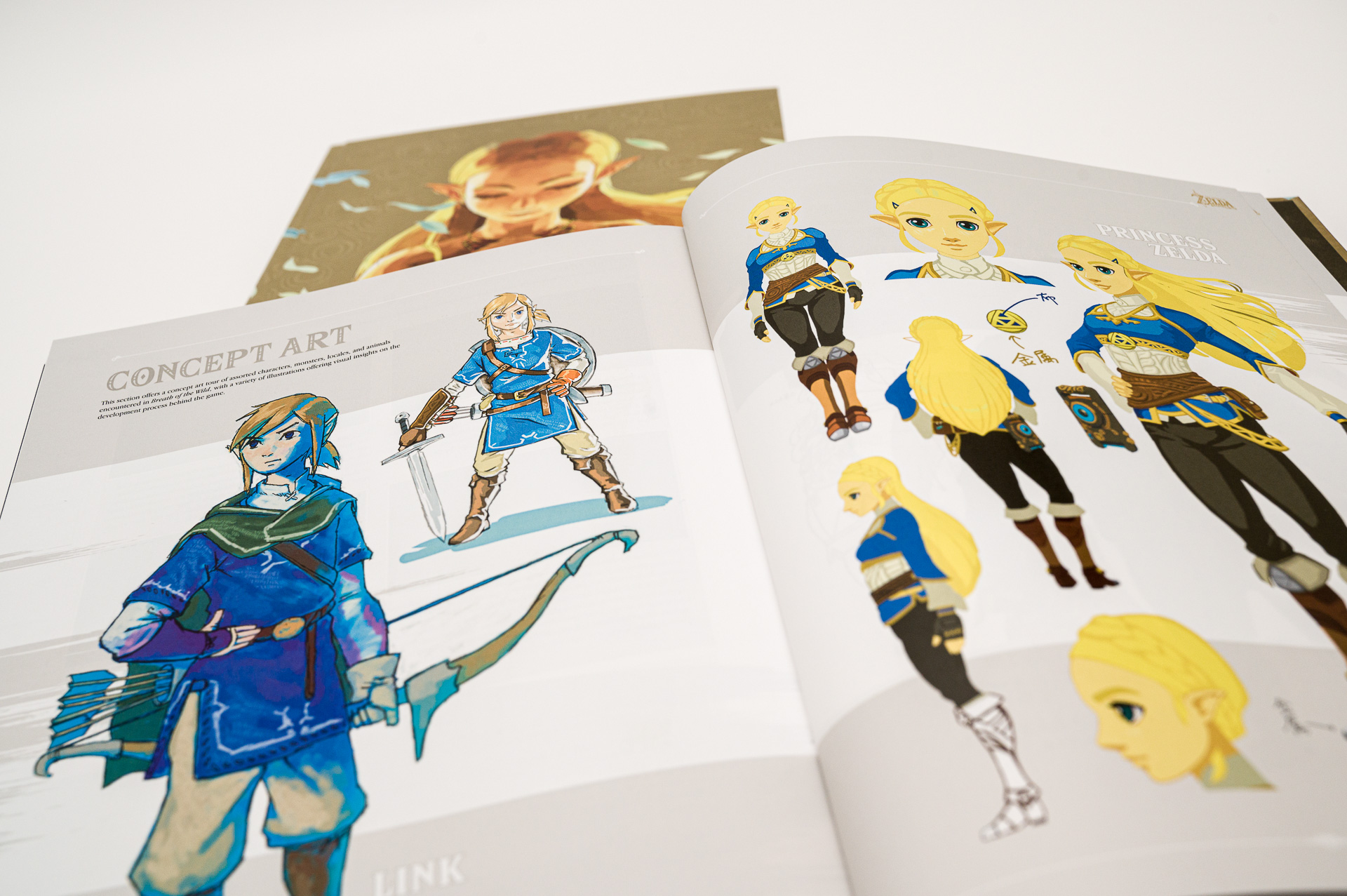 Features
Full Expansion Pass Coverage
Complete 34-page solution to "The Master Trials" and "The Champions' Ballad" DLC packs.
Preview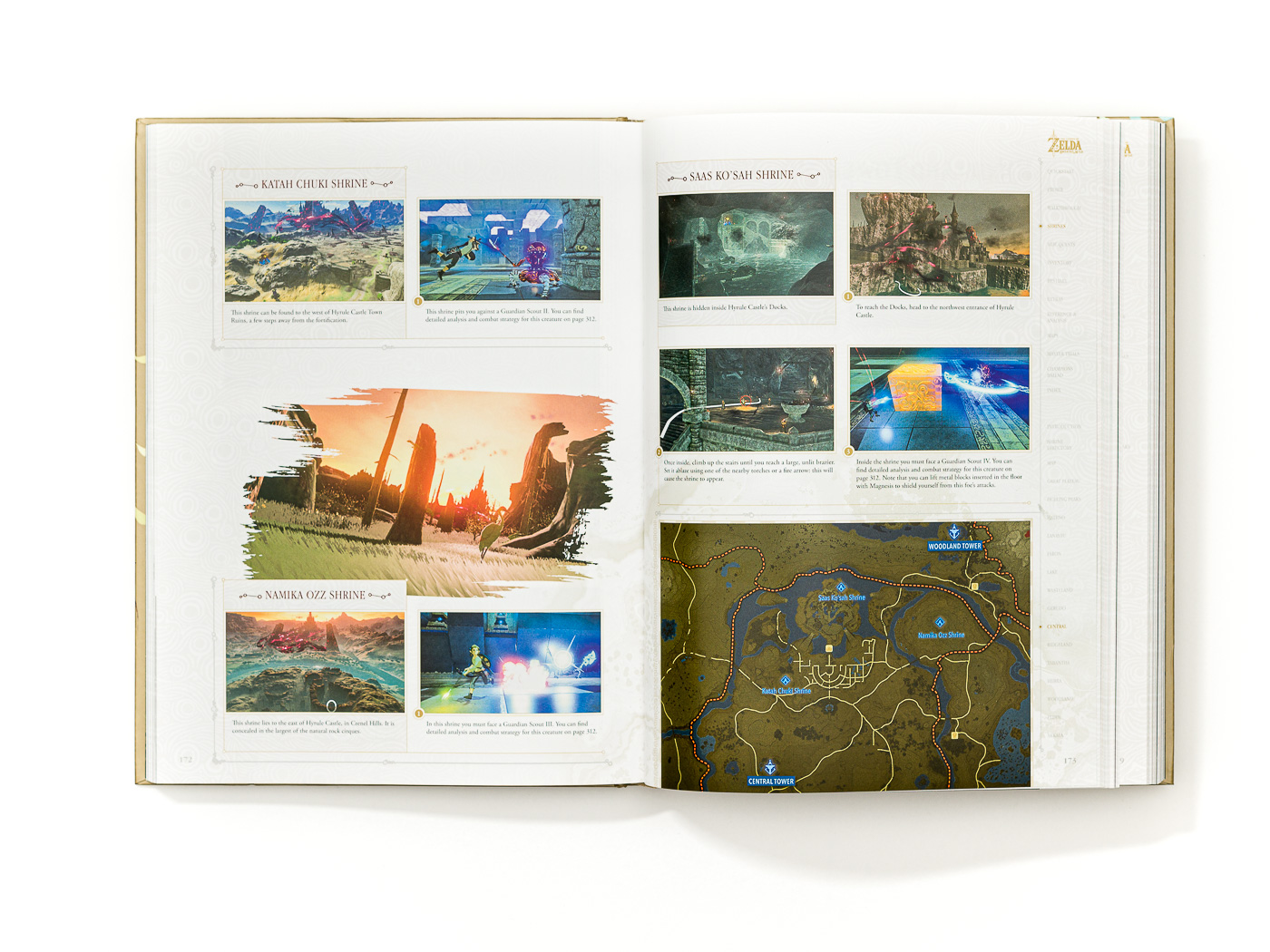 Walkthrough
This preview of the Complete Official Guide for The Legend of Zelda™: Breath of the Wild contains the first pages of the guide's Walkthrough chapter. The Walkthrough chapter provides a streamlined path that you can follow step by step to reach the ending credits, while also offering advice on when you might profitably venture off the beaten path to complete optional objectives.

The chapter's structure has been designed with flexibility in mind. It is suitable both for occasional reference and all-encompassing guidance.
Editions
Choose your Guide Edition
| | | | | |
| --- | --- | --- | --- | --- |
| Image | | | | |
| Edition | Expanded Edition | Standard Edition | Collector's Edition | Deluxe Edition |
| Release date | 02/21/2018 | 03/03/2017 | 03/03/2017 | 04/11/2017 |
| Pages | 516 | 356 | 372 | 388 |
| Binding | Hardcover | Softcover | Hardcover | Hardcover |
| Bonus | Full Expansion Pass Coverage: Complete 34-page solution to "The Master Trials" and "The Champions' Ballad" DLC packs. | | 16-page concept art tour with hand-picked illustrations | Deluxe format of 11" x 15", premium vintage hardcover, exclusive dedicated 16-page retrospective celebrating thirty years of Zelda games, a 16-page dedicated art section, and two ribbon bookmarks. |
| ISBN | 978-1-911015-48-2 | 978-1-911015-23-9 | 978-1-911015-22-2 | 978-1-911015-21-5 |
| EAN | 9781911015482 | 9781911015239 | 9781911015222 | 9781911015215 |
| UPC | 814736020085 | 814736020078 | 814736020061 | 814736020054 |
| Price | US $39.99 / CAN $49.99 / AUD 54.95 | US $24.99 / CAN $32.99 | US $39.99 / CAN $49.99 | US $79.99 / CAN $99.99 |
| Availability | Available | Sold out | Sold out | Sold out |
| Purchase Options | | | | |
Where to buy
Retailers for Your Country
USA
Canada
Australia
New Zealand
Reviews
"I'm so glad I bought this!"

"If you haven't got this you need it! This book is GORGEOUS! The pictures are amazing and the guide for the game is just excellent. I was losing interest in the game but this guide has just opened up so much more for me – there are mini games I didn't know existed and I can find all of the shrines now! I was trying to find help online before but the guides in this book are so much better and easier to follow. I love having it by my side whilst I play and it looks gorgeous on the coffee table. I'm so glad I bought this!"

Amazon Customer Review, 06/25/2019
"The quality of the book is fantastic"

"Informative and appealing! Fantastic guide, everything is mentioned from shrines, korok seeds, information on areas of the map and different characters. Even food and dishes. Quality of the book itself is fantastic, the design and feel of the pages is brilliant. Overall very happy with this buy."

Amazon Customer Review, 02/27/2020
"This guide is a must-have"

"Awesome guide! Wow, I'm so glad I waited for this guide and pre-ordered it, as it's the updated one for Breath of the Wild that includes the DLC packs. I'm a stickler for details and this book definitely has it. The colors, chapters, and also the included map are amazing and of high quality visuals. I'm by no means a hardcore Zelda fan, but this guide is a must-have. The binding and production of the book reminds me of a college textbook for a course! The content is very well written and easy to follow for novices or advanced players and has plenty of tips and tricks. The guide is so meaty that it'll definitely take hours to read from start to finish, but if not, it's easy to find specific chapters and other references."

Amazon Customer Review, 02/13/2018
"Stunningly beautiful, information-packed game documentation"

"It's like D&D meets Nintendo Power! This book was worth the wait! Page after page of insanely beautiful visuals, maps, weapons tables, tips, and it's all total eye candy. It's the kind of book that's so beautiful you want to keep it in perfect pristine condition, but it would be a sin not to naturally destroy it playing the game from start to finish. Here's the only thing bad about it. Now I know I will never truly finish this game! I wanted tips for one of the battles I am struggling with, thinking I was maybe 75% done, but my battle is on page 60 of this 500 page book. I have a feeling I'm just getting started. This should win some type of book design award. It's stunningly beautiful, information-packed game documentation."

Amazon Customer Review, 02/14/2018
"The ultimate guide for Breath of the Wild"

"As with any of the Zelda series, you're going to run into a few puzzles that straight out stump (and occasionally frustrate) you. With this guide, gone are the days of surfing online tutorials and walkthroughs looking for an answer. This book literally HAS IT ALL. There are chapters of step by step, incredibly easy to follow walkthroughs for absolutely everything in the game- pictures included. Or if you're like me and need a handy reference guide on where to hunt for specific ingredients, difficult to find shrines, or elusive side quests- it's all there. Every item , armor piece, or upgrade is documented in this easy to digest guide. Love this book. Perfect companion to BOTW and all its DLC. Oh, and it has a list of all useable amiibos and what they give you, too. Happy gaming!"

Amazon Customer Review, 02/27/2018