---
Talent alone is not enough!
As with real-life football, anyone can play PES 2008 – but without expert coaching, you'll never make the grade in top-flight competition.

This 170-page Pro Evolution Soccer 2008 Official Guide provides the information and analysis you need to take your game to another level. It includes an 80-minute Coaching DVD that demonstrates key moves and tricks in a manner that makes learning new techniques enjoyably easy. What's more, the special "Behind the Scenes" DVD also offers a long-awaited glimpse at Seabass and the Pro Evo development team at work for you to watch with a healthy mixture of curiosity and barely concealed envy.
Features
The massive Coaching Manual chapter reveals everything you need to know to take your PES playing skills to the next level, and can be used in conjunction with the Coaching DVD, or as a stand-alone reference guide.
A bonus DVD features an exclusive "Behind the Scenes" documentary filmed on location at the PES development studios in Tokyo.
Huge Team & Player Guide chapter offers detailed statistics on more than 100 major teams and thousands of players. In top-flight PES play, forewarned really is forearmed.
The Tactics & Strategies chapter explains the strategic features and functions that can help you tip the odds in your favour before your team even leaves the dressing room.
With over 80 minutes of next-gen footage and expert commentary, the easy-to-use Coaching DVD shows you how to improve every area of your game.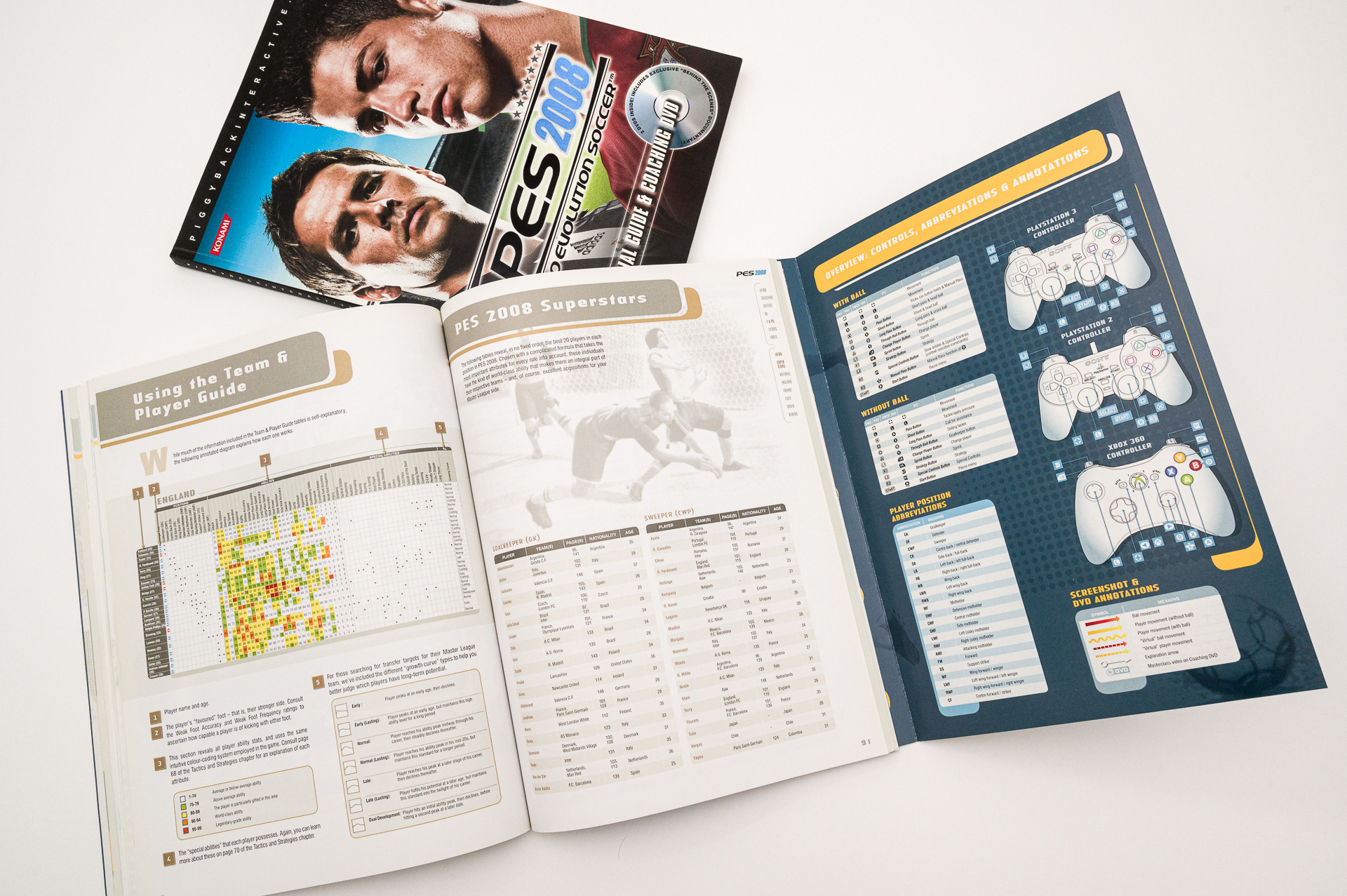 Preview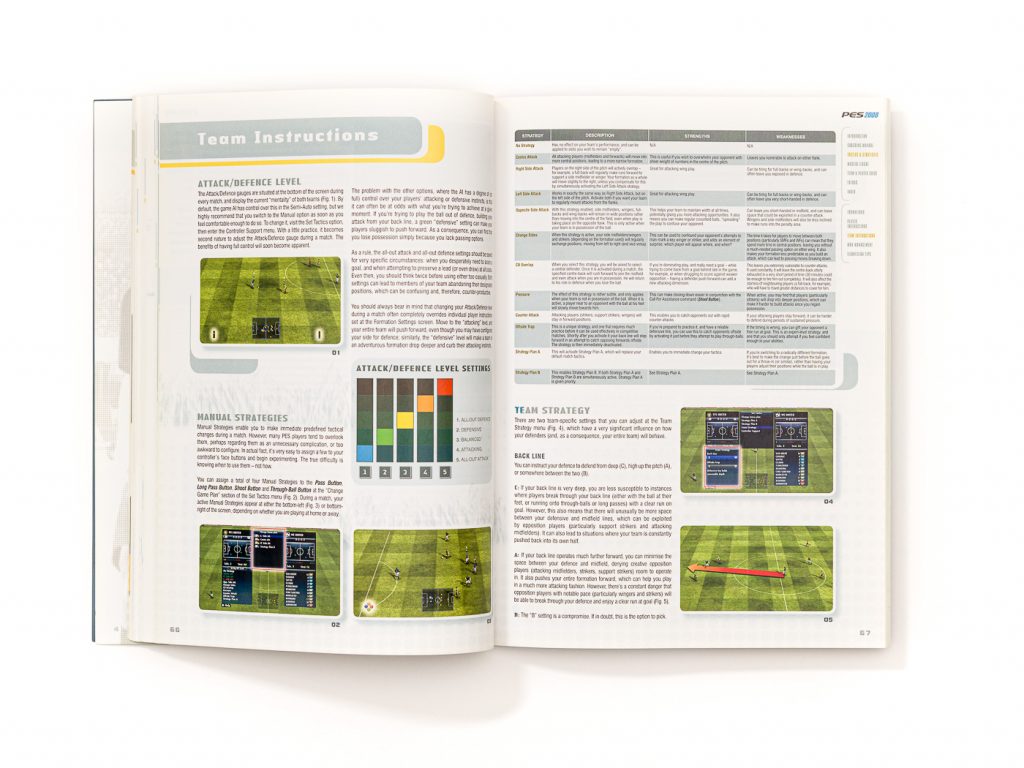 The entire sample page pack
All the sample pages from the Pro Evolution Soccer™ 2008 Official Guide available in one easy download.
Editions
| | |
| --- | --- |
| Image | |
| Edition | Standard Edition |
| Release date | 11/3/2008 |
| Pages | 174 |
| Binding | Softcover |
| ISBN | 0-7615-5922-1 |
| EAN | 978-0-7615-5922-1 |
| UPC | 050694270760 |
| Price | US $19.99 / CAN $22.95 |
| Availability | Sold out |
Reviews
"This guide is a treasure trove"

"Get the best out of the game! As a seasoned pro evo player having played the game since it was on the PS1, I was expecting to be able to learn a little from this guide. Let me explain something about pro evo; the depth of the game is what makes it better than all the rest and this guide covers EVERYTHING. It has common sense, easy to follow advice for the newcomers, stats and details for the more dedicated and analytical players, and plenty of useful nuggets even for people who think they know it all. This guide is a treasure trove and if you are serious about enhancing your enjoyment of by far the greatest football sim on any console, then buy this book. Heck, buy 2 just to say thanks."

Amazon Customer Review, 12/22/2008
"This guide has improved my game already"

"I'm a relative newcomer to PES, having been introduced to it by a couple of my friends about a year ago. Sick of being humiliated 7-0 or at best 6-2 by both of them i decided to pick up this guide with my new copy of PES. Quite simply, it's a treasure trove of useful info to the PES newbie and i'm sure even the most seasoned pro would find at least a handful of useful tips. There are chapters on everything from general movement, defensive play, stats (and exactly what they translate to on the pitch) to the most unique tricks for the best players – all of which have the command list for PC/PS3/Xbox in table format. Presentation is excellent, chapters are easy to locate, great diagrams, every page has proved a revelation to me. I had no idea how many options were available from a free kick, the answer is loads! On top of this mountain of information, you get a fantastic DVD which shows you all the moves, tricks and strategies. I watched about an hour of it yesterday and spent a further couple of hours honing my new skills on the training ground. It will take me months to digest all this but I genuinely feel like this has improved my game already and that, ultimately, is the aim of any guide. Full marks."

Amazon Customer Review, 10/21/2008