---
Old dog, new tricks
Developed on-site at the Konami studios in Tokyo, this is the 100% complete guide to Metal Gear Solid 4: Guns of the Patriots. Kojima's latest creation is a game you could complete a dozen times and still not encounter everything it has to offer. That's why this guide is packed to bursting point with hidden items, optional routes, unlockable rewards, Easter eggs and miscellaneous secrets. For those who want to enjoy Kojima Productions' epic adventure to its fullest, Metal Gear Solid 4: The Complete Official Guide is an essential purchase.
Features
All special abilities and combat techniques explained, including advanced CQC, stealth tactics, expert marksmanship and gadget applications.
Detailed, comprehensive Inventory chapter reveals all specialist hardware, weapons and items.
Multiplayer strategies reveal the best sniping spots, game type rules and much more.
Complete, spoiler-free walkthrough for the "Big Boss Hard" difficulty level, suitable for all skill settings. Includes detailed annotated maps for all areas.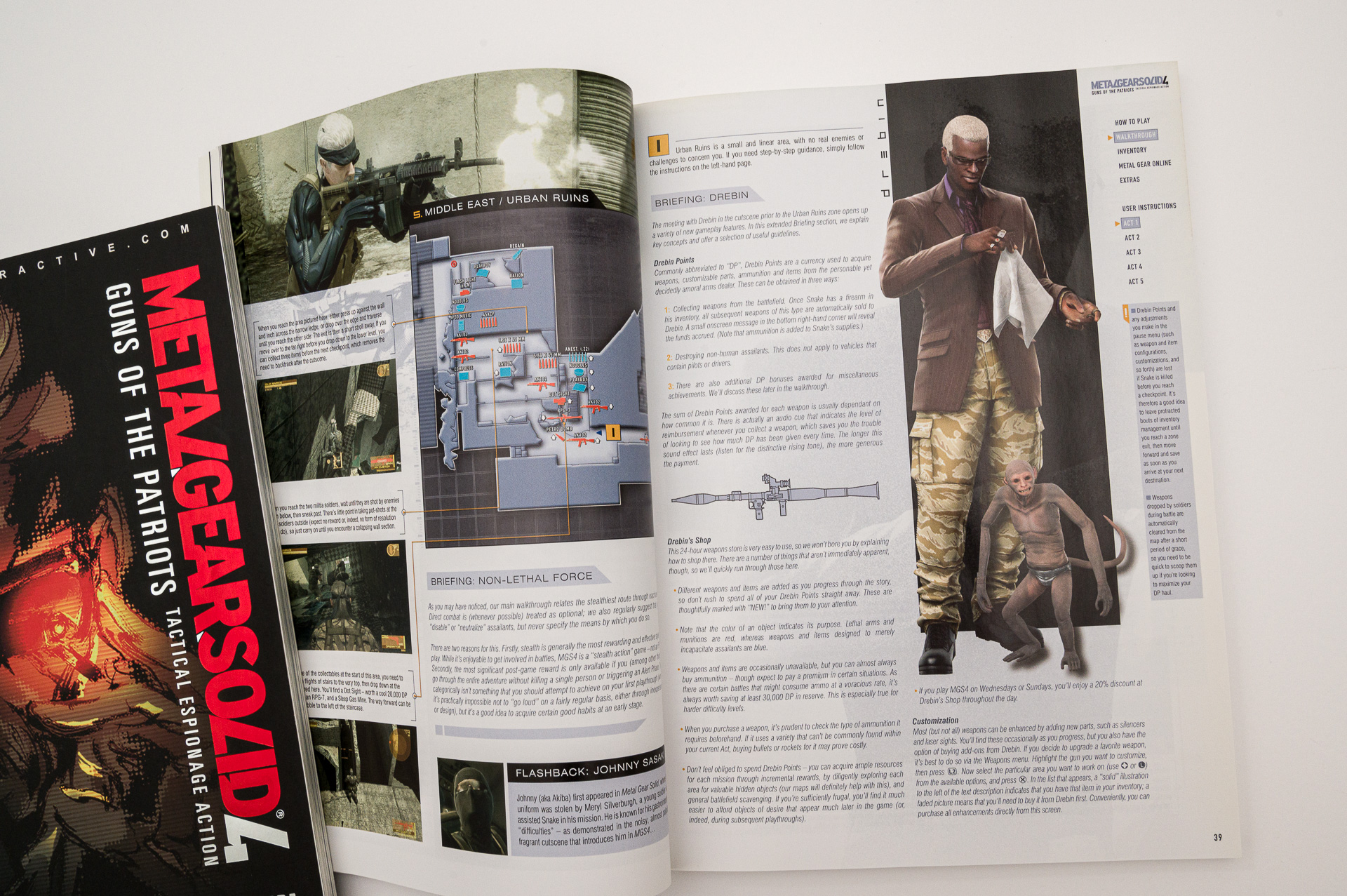 Features
Exclusive extra features, including complete series story synopsis and character biographies.
Incredible, all-encompassing guide to all of MGS4's secrets – from hidden items and alternative routes, to Easter eggs and game completion rewards.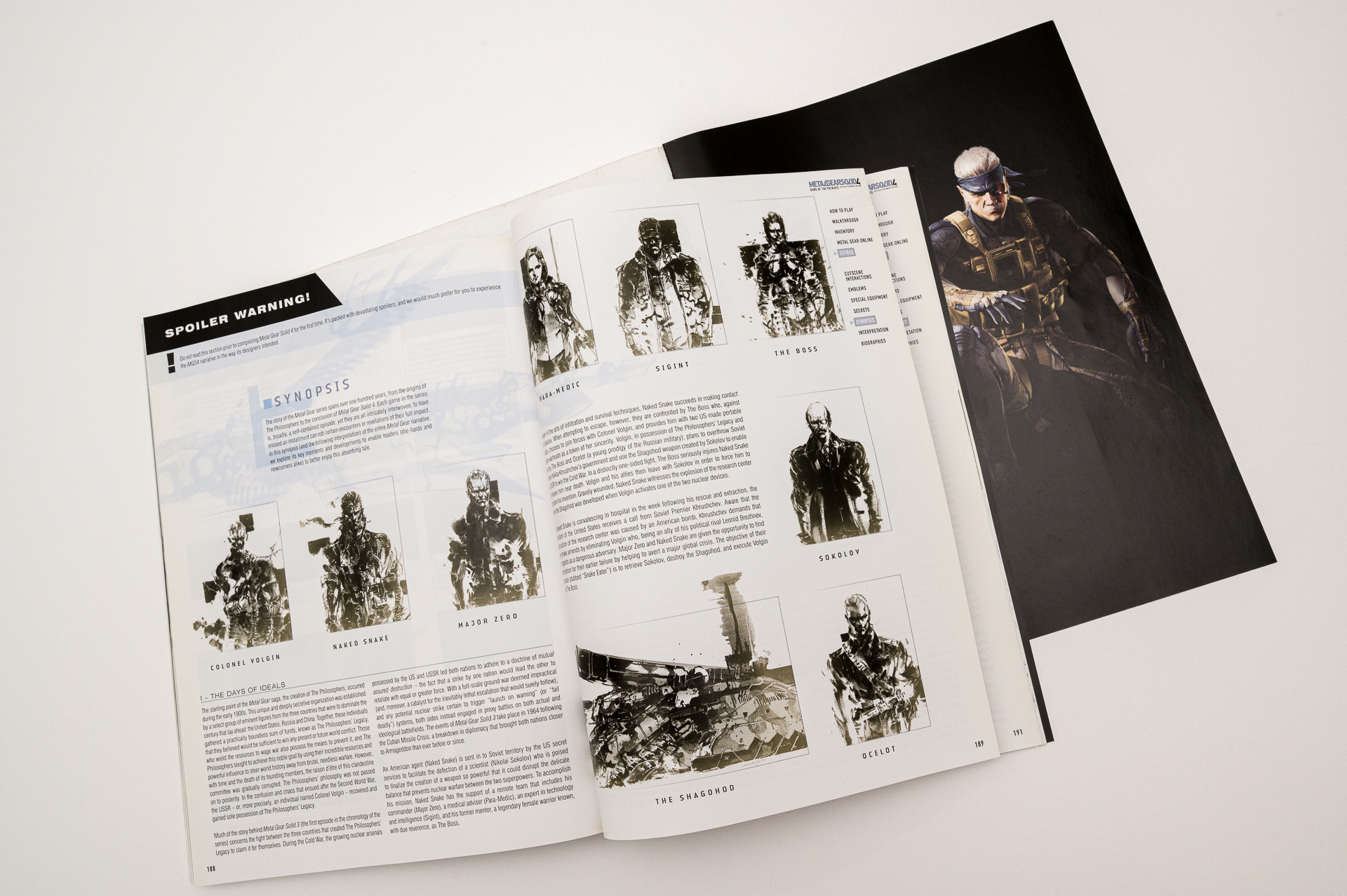 Editions
| | |
| --- | --- |
| Image | |
| Edition | Standard Edition |
| Release date | 12/06/2008 |
| Pages | 212 |
| Binding | Softcover |
| ISBN | 978-1-906064-06-8 |
| EAN | 9781906064068 |
| Price | £12.99u0026nbsp;/ EURu0026nbsp;15.99 |
| Availability | Sold out |
Preview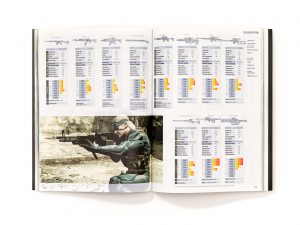 The entire sample page pack
All the sample pages from the Metal Gear Solid® 4: Guns of the Patriots Complete Official Guide available in one easy download.
Reviews
"This is an outstanding book"

"Very Pleased! This is an outstanding book. Lots and lots of attention to detail. There are beautiful maps and the text is very dense. This really adds to the experience of playing the game. There is also a lot of very nice artwork and detailed backgrounds on all the characters and weapons in the game. It is really a lot more than just a walkthrough."

Amazon Customer Review, 17/09/2011
"Stands out above all other guides"

"This is a top-notch strategy guide that really stands out above all other game guides I have seen in all aspects, but especially content, production quality, and value. It truly is a step above the rest and I highly suggest it if you are into game guides."

Amazon Customer Review, 10/08/2008
"Highly, HIGHLY recommended"

"THE Guide to purchase along with Metal Gear Solid 4! As a fan of Metal Gear since its debut 20 some years ago, I have to say I have never seen a guide this impressive and detailed for an MGS game, and I have them all. This is THE guide guys and gals to purchase with your copy of the PS3-exclusive epic, Metal Gear Solid 4: Guns of the Patriots. The hardcover guide covers literally every nook and cranny of MGS4; wether it be the single-player story, Metal Gear Online, full inventory list of weapons and items you can acquire, secrets (unlockables, play-through emblems, hidden goodies in-game), an AMAZING bonus litho from Yoji Shinkawa (godfather of Metal Gear's distinct art style) and a written intro by Mr. Hideo Kojima himself. Trust me fellow MGS fans, with this guide you will be like Solid Snake himself… legendary. You can't go wrong with it. I highly, HIGHLY recommend it."

Amazon Customer Review, 06/08/2008