---
This book is your key
to KINGDOM HEARTS, created by Disney and Squaresoft®. Unlock the secrets, open new worlds and discover with Piggyback the full story behind the game. All details are illustrated with exclusive artwork, high-resolution screenshots and are supported by 3D maps and detailed tables of statistics. This book has been developed for beginners as well as die-hard Squaresoft® fans and guarantees that you will get the maximum enjoyment from your game.
Features
Help at your fingertips thanks to piggyback's innovative tab system
Complete step-by-step walkthrough of the game
Backgrounds and development of the characters
All secrets revealed and mini-games presented in a dedicated 34-page section
Game and menu system, controls and camera movements explained
Comprehensive 3D maps showing where all items are located
Exhaustive lists and tables covering opponents, weapons, items, accessories, summons, spells, gummi ships and abilities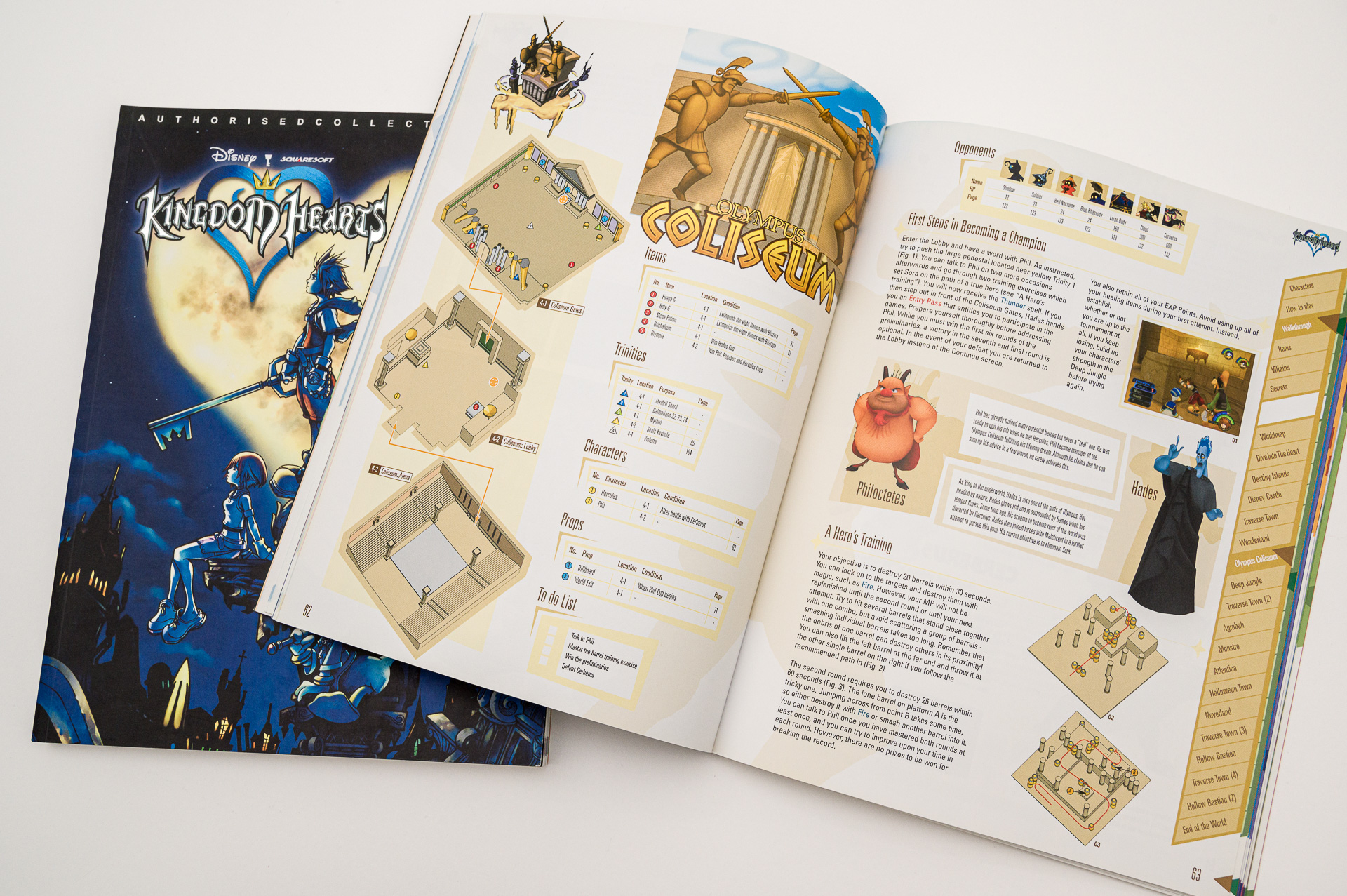 Preview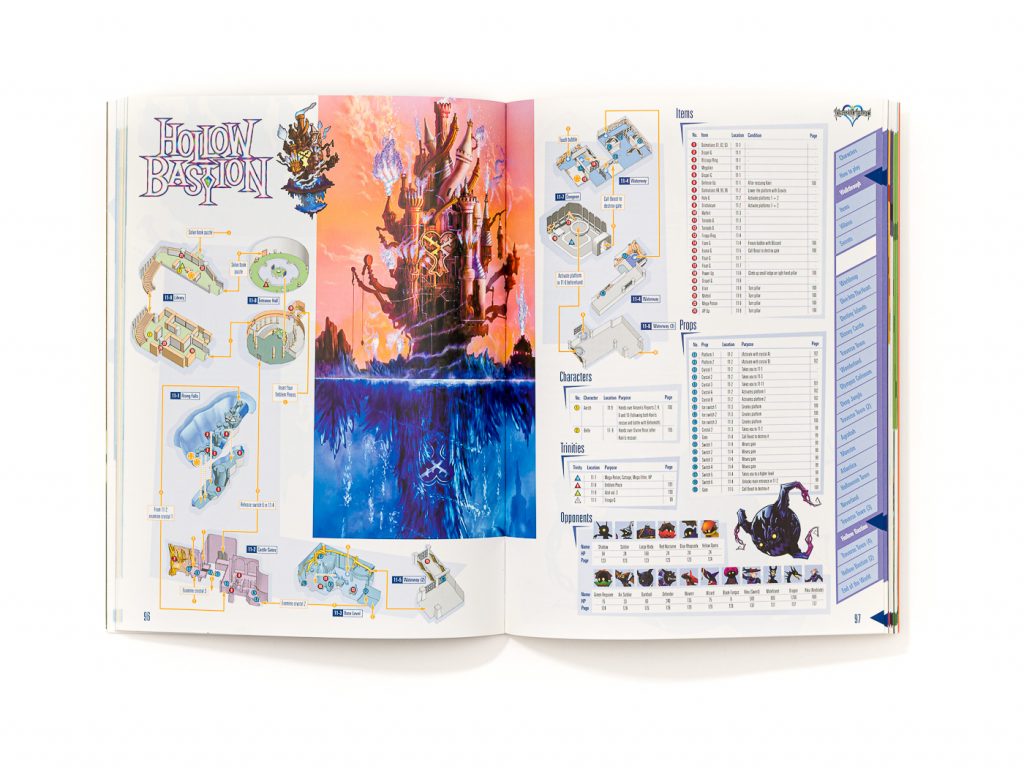 The entire sample page pack
All the sample pages from the Kingdom Hearts guide available in one easy download.
Editions
| | |
| --- | --- |
| Image | |
| Edition | Standard Edition |
| Release date | 21/11/2002 |
| Pages | 180 |
| Binding | Softcover |
| ISBN | 1-903511-36-4 |
| EAN | 978-1-903511-36-7 |
| Price | £9.99 / EUR 14.99 / AUD 29.95 |
| Availability | Sold out |
Reviews
"A guide anyone needs!"

"I must say this guide is one of the best I ever bought. It was meant as a gift for a friend of mine, seeing she desperately wanted the guide. I myself have the guide of another publisher and envy my friend for having the one I bought for her. It's a solid book in great condition. Beautiful pictures of the characters and worlds & detailed description on everything you need in this game. I recommend this guide to all Kingdom Hearts fans. It's a 'must' for your collection!"

Amazon Customer Review, 31/10/2012
"A big five stars recommendation!"

"Any serious PS2 gamer will be familiar with high standards of the Piggyback strategy guides and the Kingdom Hearts guide continues the line of excellent titles. This books gives you so much detail and additional info. packing 180 beautifully presented pages. The 'How to Play' chapter runs over 25 pages and gives you every detail to help you steer through the game and menus. The Walkthrough is 74 pages long and leads you smoothly through the entire game. There is also chapters on secrets, villains but in the usual way – no spoilers. There is a cool tab system to help you through the guide so that you know where you are at all times. If you have the game then you should get the guide. A big five stars recommendation!"

Amazon Customer Review, 11/01/2003
"A joy for gamers and Disney fans alike"

"Best game guide ever! As many of you know, Kingdom Hearts is a tricky game with things to find, Heartless to kill and dalmations to rescue. So, this makes the official strategy guide one hell of a handy tool. This colourful guide of tactics, characters and scenery is a pleasure to read and filled with fun trivia and hidden information. So concluding my review, I believe that this book is a joy for gamers and Disney fans alike!"

Amazon Customer Review, 23/11/2004