---
100% Complete
Developed over a period of more than seven months, this book is the largest official guide Piggyback has ever published for a Square Enix game. You may even need to buy a bigger coffee table to keep it on! Boasting a massive 252 pages, this weighty tome is chock full of official exclusive artwork featuring all your favourite Disney and Square Enix characters. Using detailed 3D maps, the guide shows how and where to find every single item in the game. The exhaustive Enemies chapter features comprehensive enemy stats and information. The walkthrough section guides you step by step through the epic adventure that is Kingdom Hearts II, and includes tried and tested strategies to help you during the titanic boss battles. The in-depth Extras section delivers all you need to know about optional worlds, item synthesis, and the Gummi Ship, as well as unlocking every single secret.
This 100% complete official guide is your essential companion if you want to defeat the Heartless and unlock the many secrets of Kingdom Hearts II.
Features
The 100% Complete Guide
Exhaustive lists and tables covering all enemies, weapons, spells, characters, items, accessories, summons, etc.
Every Gummi Ship component and Blueprint, all routes and numerous tips
Dedicated Extras chapter covers all minigames, side-quests, secret bosses, optional worlds, Journal entries, and much more…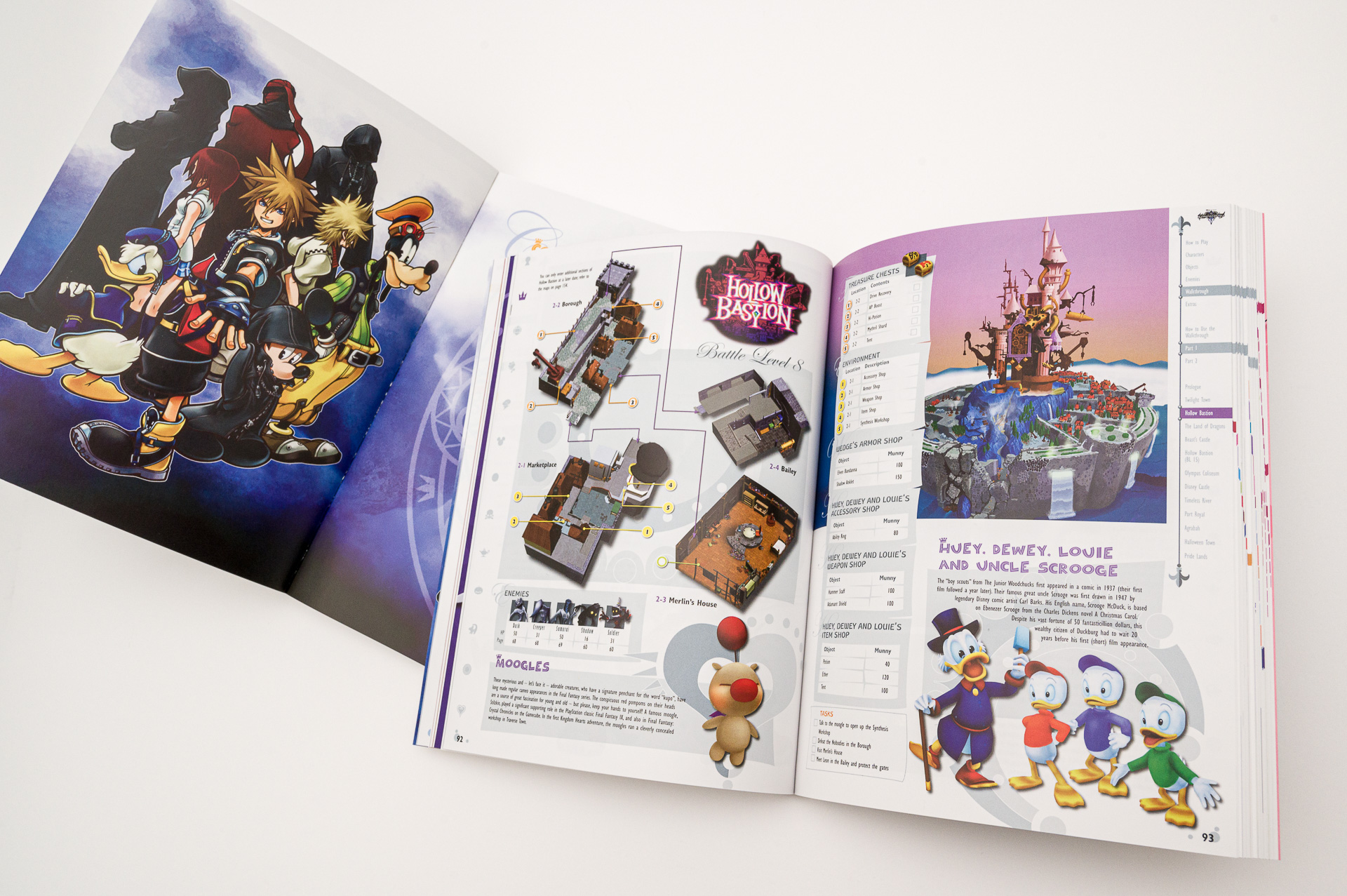 Preview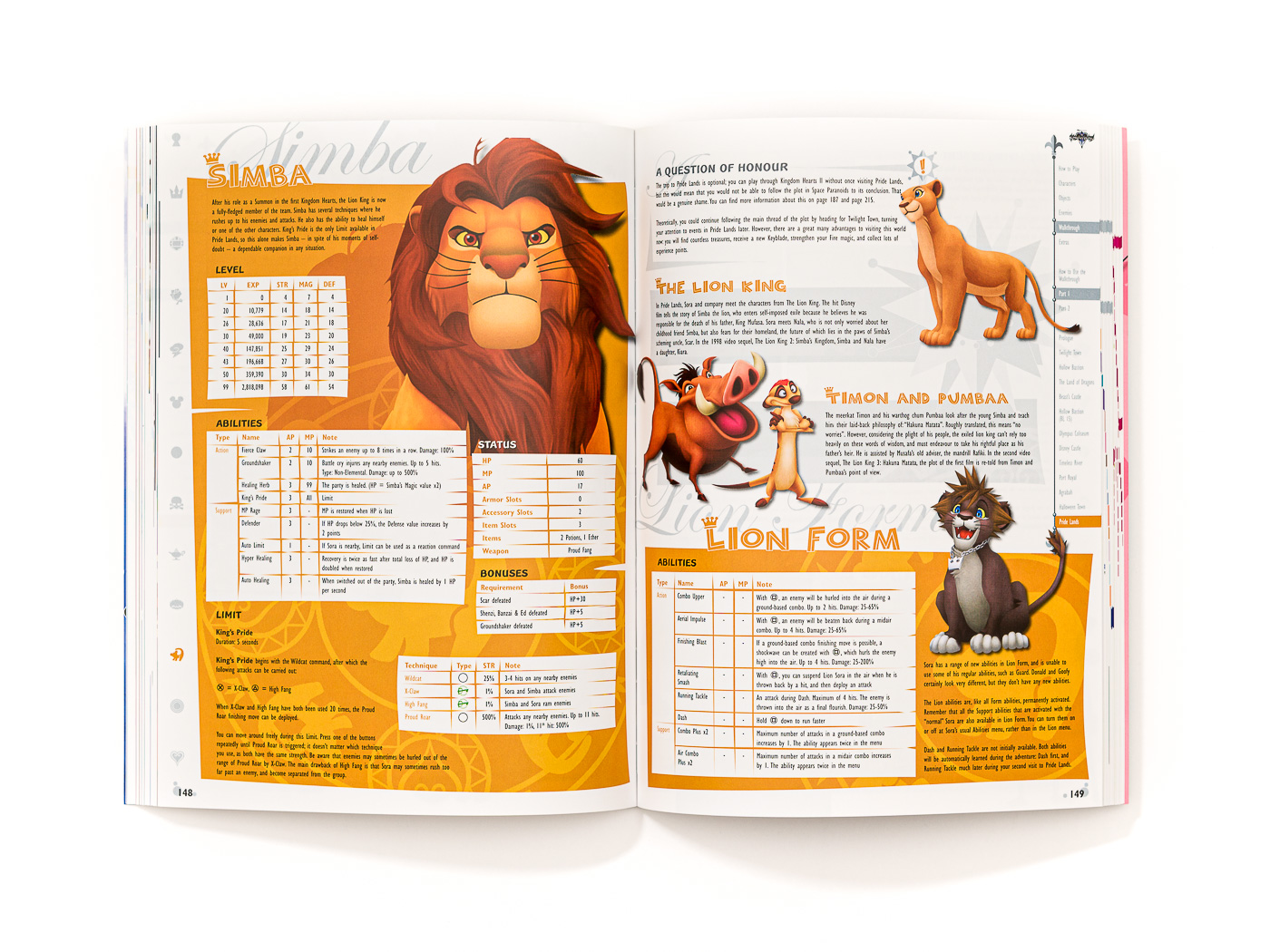 The entire sample page pack
All the sample pages from the Kingdom Hearts II Official Guide available in one easy download.
Editions
| | |
| --- | --- |
| Image | |
| Edition | Standard Edition |
| Release date | 27/09/2006 |
| Pages | 252 |
| Binding | Softcover |
| ISBN | 1-903511-89-5 |
| EAN | 978-1-903511-89-3 |
| Price | £11.95 / EUR 14.99 / AUD 29.95 |
| Availability | Sold out |
Reviews
"Perfect in every way"

"Great buy! Came early and in excellent condition. Would recommend it to anyone who likes this series or is trying to get into it."

Amazon Customer Review, 14/10/2013
"Excellent guide for an excellent game"

"Excellent guide for an excellent game, very useful for finding anything and everything in a game that has so many secrets. This was almost vital."

Amazon Customer Review, 25/08/2011
"It's big, it's heavy, and it's brilliant!"

"This walkthrough is brilliant and detailed, but without revealing anything of the plot. This makes the game better, as it is up to you to figure out what and why things happen. The walkthrough contains detailed information on enemies, characters both main and minor, places, and all the items you will need and where to find them in great detail. Detailed maps allow you to find your way around with little difficulty and the best ways to explore places and best strategies to use in all areas of the game. The walkthrough also boasts an 'extras' section. This can be found on the last section of the book, meaning it is up to you to play these or not. […] This walkthrough is a must have for anyone wanting to complete the Kingdom Hearts game and the series!"

Amazon Customer Review, 08/12/2006