---
It is time to fulfil your destiny!
And what do you mean by destiny???
Find out in this 166-page Complete Official Guide to Jak II™: Renegade. We answer all questions as we lead you by paw, claw and hand through every mission, every level and on to every secret. With the use of official artwork, we explain all details relating to weapons, enemies, vehicles, items, in-game orientation and much, much more. Most importantly of all, we offer priceless advice straight from the mouth of the world's most knowledgeable Ottsel. He helps because he cares. At least that's what he tells us.
Features
100% walkthrough
All secrets revealed
Detailed information about all of the monsters
Every detail on all items
Complete game system for both beginners and experienced gamers
Optimal strategies to apply against bosses
Preview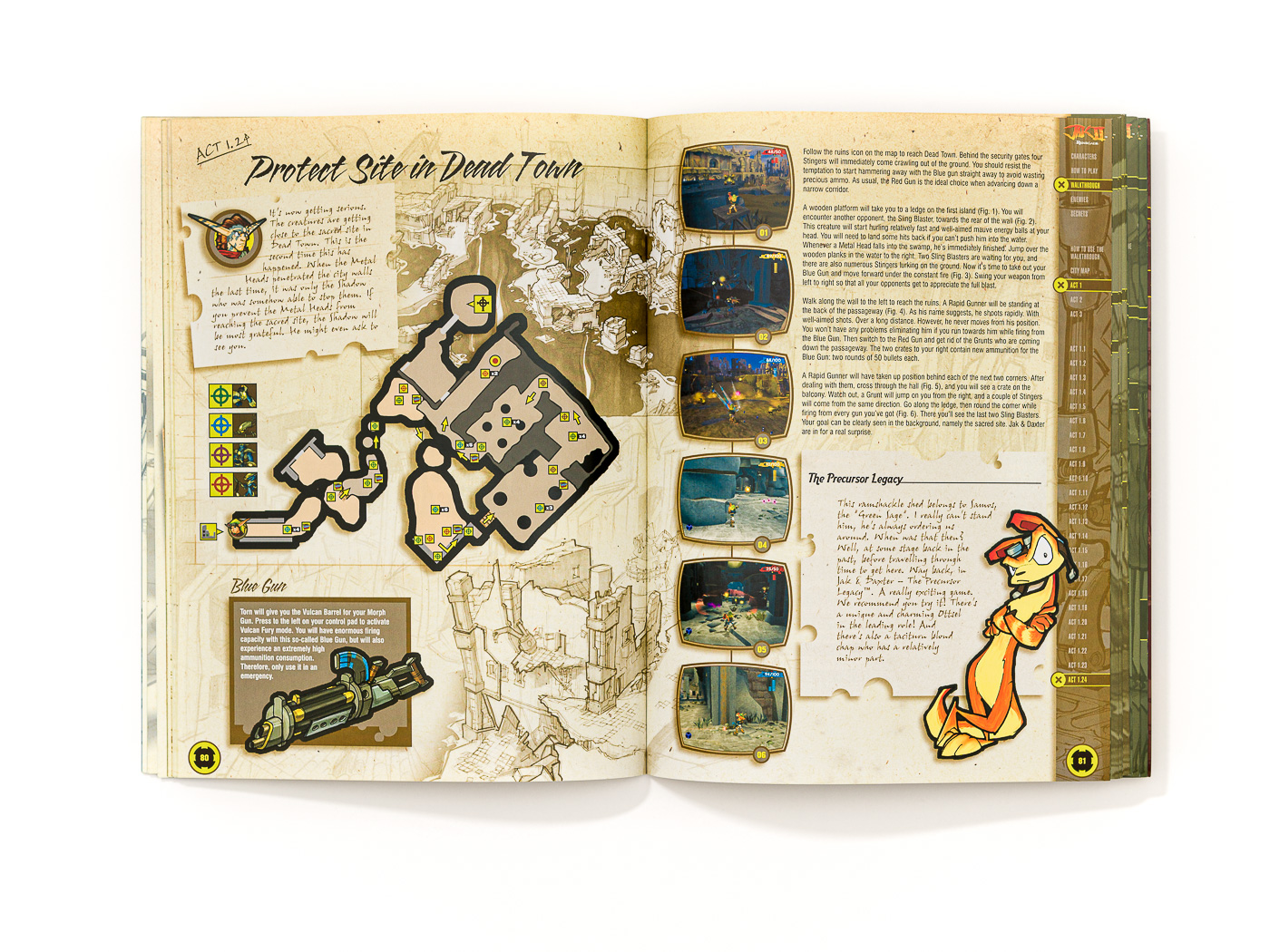 The entire sample page pack
All the sample pages from the Jak II™: Renegade Complete Official Guide available in one easy download.
Editions
| | |
| --- | --- |
| Image | |
| Edition | Standard Edition |
| Release date | 17/10/2003 |
| Pages | 166 |
| Binding | Softcover |
| ISBN | 1-903511-45-3 |
| EAN | 978-1-903511-45-9 |
| Price | £9.99 / EUR 14.99 / AUD 29.95 |
| Availability | Sold out |
Reviews
"This guide is everything you need"

"It's so shiny! This guide is everything you need for this tough game. It doesn't stop with just a simple guide and walkthrough of all the levels in the game, it has character explanations, how to find ALL of the eggs, and weapon explanations. It helped me through the tougher missions, so if your having a hard time getting through it, this is for you."

Amazon Customer Review, 06/01/2005
"An extraordinary guide"

"Quite simply amazing. This huge book is amazing, covering everything, EVERYTHING in the game. The presentation is perfect with loads of writing and advice on all of the 65 missions. The only thing the walkthrough lacks is pictures. If you are having trouble with a particular level, or just want to get more from the game purchase this superb guide."

Amazon Customer Review, 18/01/2004